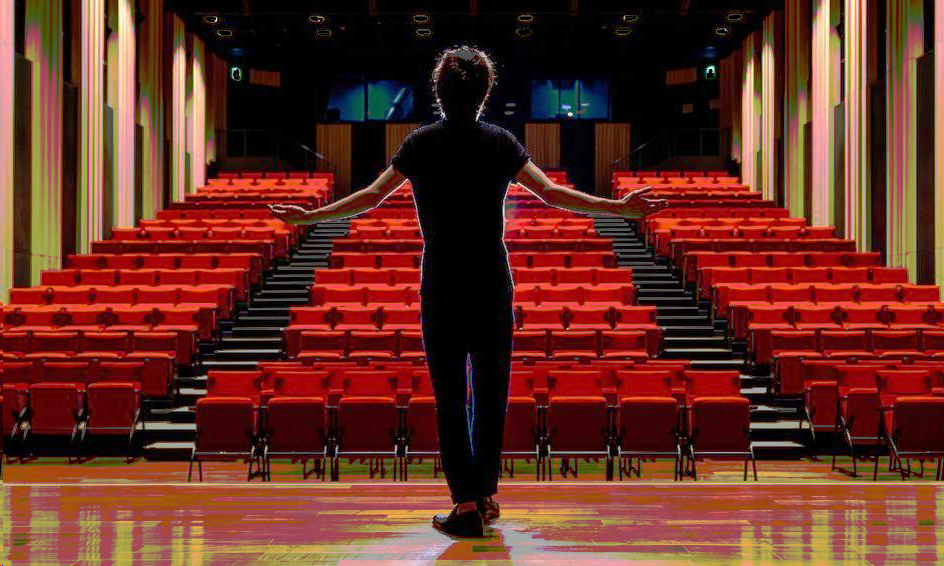 Irene Ryan / Musical Theater
Auditions
Irene Ryan Acting Scholarship Auditions
The Irene Ryan Acting Scholarships provide recognition, honor, and financial assistance to outstanding student performers wishing to pursue further education. The Irene Ryan Foundation awards sixteen regional and two national scholarships annually. One nominee and partner from every region will be invited to the national festival and the nominee will receive a $500 scholarship. The runner-up in each region will receive a $500 scholarship, but will not attend the national festival to audition for the national scholarship.
Students and coaches are encouraged to consult their regional chair or regional Irene Ryan Acting Scholarship Auditions Coordinator for information on other regional awards. The Irene Ryan Acting Scholarships are, indeed, scholarships; so the Foundation disburses the award through a school designated by the winner, to pay tuition and fees for further education, not necessarily limited to theatre arts.
---
Irene Ryan Acting Auditions
 Preliminary Round: 2 contrasting monologues, time limit of 3 minutes total – recorded; submission via an MOV or MP4 file. Submit audition to Airtable link below (Orange button below).

Students (auditionee and partner) must have a paid registration to participate. Only the auditionee needs to fill out the form below.
Deadline for prelims will be before the regional festival – February 12th, 2023 at 11:59 pm.
Selectors will review the preliminary round submissions and make their selections before the festival.
Semi-Finalists are announced at the in-person festival at our opening ceremony on Sunday, February 19th, 2023.

Semi-Final Round: performed Live at Festival on Tuesday, February 21st, 2023: 1 monologue (from prelims, student's choice) and one scene, time limit of 5 minutes total.

Students will receive feedback from the Semi-Final Round Selectors after their round on Tuesday, February 21st, 2023.
Finalists will be announced on Wednesday, February 22nd, 2023.

Final Round: performed Live at Festival on Friday, February 24th, 2023: 2 monologues from prelims and one scene, time limit of 6 minutes total.
Other Items
Irene Ryan Nominees can serve as a partner for another Irene Ryan Nominees.
Singing will not be allowed, it is recommended that those interested in singing explore the Musical Theatre Initiative.
The link below provides additional information on Rules regarding audition materials, Rights, Royalties and permissions, Slating, Timekeeping, uses of Props and Furniture. 
Irene Ryan Audition Tips and Suggestions
Nomination Process
Production Nomination – Two for an Associate Production and three for a Participating Production.
Self-Nominations – Students may self-nominate and enter without a production nomination.
Apply for the Irene Ryan Scholarship Audition program in Region 7
---
Musical Theatre Initiative
The National KCACTF Musical Theatre Initiative  is designed to celebrate, recognize, and foster outstanding musical theatre students from colleges and universities throughout the nation. The National Musical Theatre Fellowship cohort will be comprised of at least one student selected from each of the eight Regional festivals.  Selected students will receive an all-expenses paid trip to the KCACTF National Festival at the Kennedy Center to participate in the Musical Theatre Intensive Fellowship. The curriculum is designed and led by KCACTF representatives and D.C. Theatre professionals.
All Round 1 submissions must be self-taped and uploaded to the links below. All participants must be registered for festival and students should plan on being at festival.  The details of your audition are listed below. If you have questions contact the MTI Coordinator Alicia Bickley abickley@yvc.edu
FIRST ROUND of auditions, students should prepare two 16-bar cuts of contrasting pieces from the musical theatre repertoire (not to exceed 90 seconds).  Students will need to film their audition pieces to upload by January 30th. Twenty singers from the first round will advance to the final round.
 FINAL ROUND, performers will sing the same two 16-bar cuts as well as a full song or longer cut of a third piece (all of which should not exceed 5 minutes) for a panel of selectors from the musical theatre industry.
Apply for the KCACTF Musical Theatre Initiative in Region 7