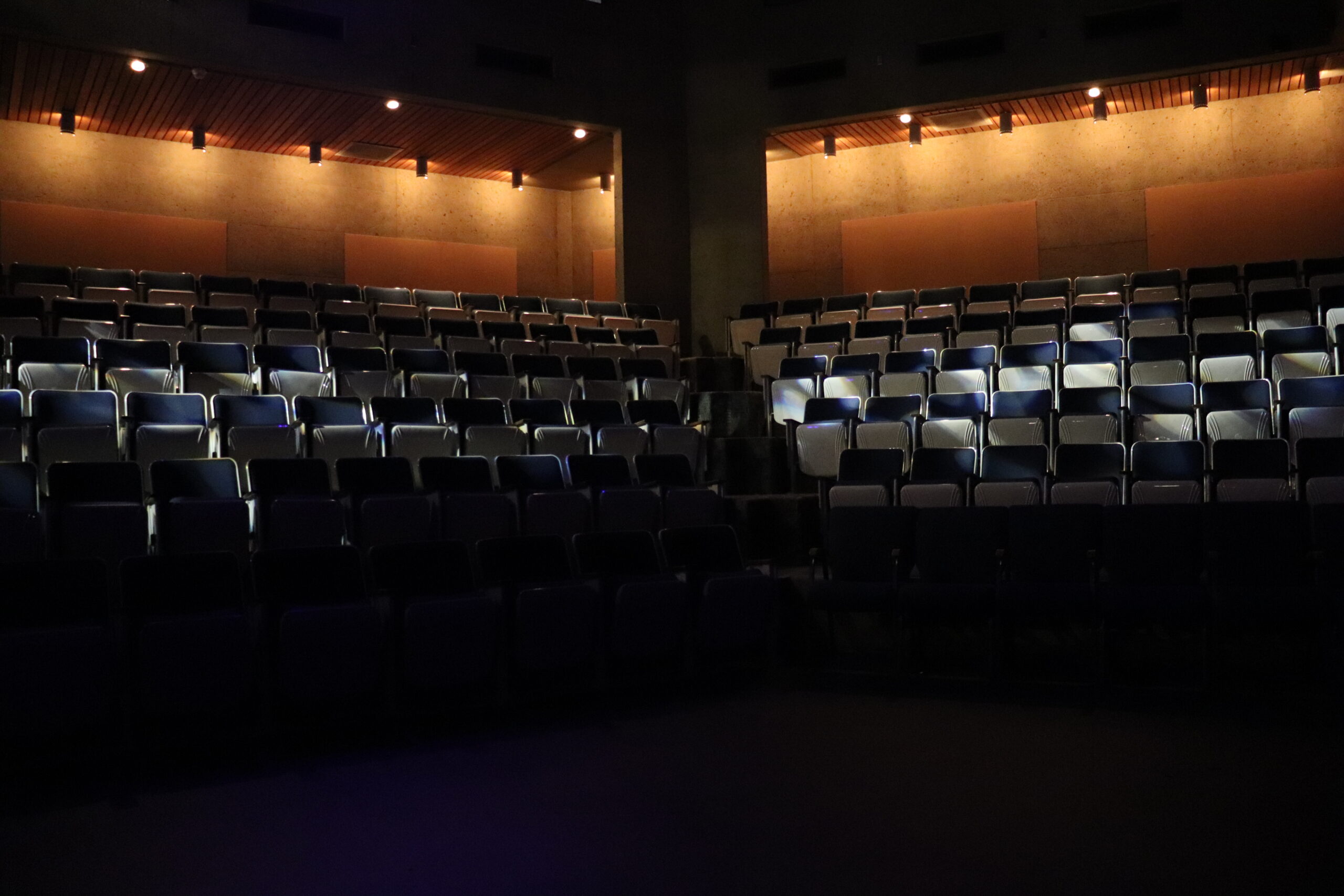 Festival Event Registration Instructions
Festival 54 – February 2022
Due to the current state of the nation and our region, this year's Festival will be a virtual event.
Details of how to register for individual events will be provided below as details are available.
Individuals and Schools Register for the Festival Here when open
ASPIRE LEADERSHIP FELLOWS
The KCACTF/LORT ASPIRE Leadership Fellows Program is designed to cultivate a new generation of artistic and administrative leaders for the American Theater with a focus of engaging Black, Indigenous, and People of Color (BIPOC) and members of other groups that are consistently underrepresented in the field. This diverse national cohort of fellows assembled from all of KCACTF's eight regions will engage in topics concerning equity, diversity, inclusion, and anti-racism as well as leadership skills building, investigation of institutional challenges, and professional networking opportunities.
This week-long fellowship occurs as part of the annual national convening of the American College Theater Festival at the Kennedy Center in Washington, D.C. The curriculum is designed and led by professionals from LORT institutions in partnership with staff from the Kennedy Center and the American College Theatre Festival Regional Chairs.
DTM – DESIGN, TECHNOLOGY, MANAGEMENT
Submissions due by February 3rd, 2021
Submit Entry Here
Expo Submission Guidelines
.
ITJA – INSTITUTE FOR THEATRE JOURNALISM AND ADVOCACY – New for 2022
The Institute for Theatre Journalism and Advocacy (ITJA) was established to assist in elevating the level of arts criticism and journalism and to provide writers the opportunity to grow at the same pace as the artists whose work they review, celebrate, and interpret.
Pursuing a career in arts journalism doesn't necessarily mean becoming a theater critic, attending stage shows every night and submitting reviews on deadline the following morning. Thanks to the growing world of digital media, the opportunities available for arts journalists these days are limitless: writing magazine-style profiles of up-and-coming talent, chatting with Broadway legends on podcast shows, filming backstage walkthroughs on TikTok, analyzing works through compelling essays, holding power players accountable with investigative reports, and so much more. And as many theater artists also work in the film, TV and music industries, so do its journalists.
Regardless of their specialties and platforms, today's top arts journalists work hard to serve theater audiences, creatives and the future of the theater itself. They help share the stories of the storytellers through interviews, research and other reporting techniques, and help to capture an ephemeral, performance-based art form. Though they aren't onstage eight times a week, they're a valuable part of the industry we love.
NPP – NATIONAL PLAY PROGRAM
The deadline for the 10-Minute and One-Act play submission for regional recognition is November 1st and Full-Length play submission is December 1st.
SDC – DIRECTING AND DEVISING INITIATIVES
Directing Initiative
To be eligible for the SDC Directing Initiative program:
(waived for the Feb. 2021 virtual festival) – Students must be nominated by a faculty member from the student's institution.
Nominated students must have demonstrated excellence in direction.
(waived for the Feb. 2021 virtual festival) – The institution must have entered either an associate or participating production for the regional festival during the year in which the nomination occurs.
The participant must be a bona fide student at the time of the regional festival.
SDC Directing Guidelines 2021
Email Application to SDC Coordinator
---
Devising Initiative
The Devising Initiative will not be accepting projects this year to to COVID restrictions and the virtual nature of the 20201 Festival.
DRAMATURGY – NEW FOR 2022
"Going in, I thought, if I had to explain dramaturgy to somebody who's never heard of it before, has no context for what the role is, how would I boil it down in a way that would make sense for a broader audience? So I came up with a little script for what I was gonna say. I said that while the role can differ depending on whether you're working on new-play development or in production, the role of a dramaturg, generally speaking, refers to someone who works in the capacity of a researcher or advisor on a theatrical production. My little line was: I'm there to ask questions and help answer them, which I think is really a useful way of thinking through ways to be useful in the room." 
  –  Madison Mae Williams, a dramaturg who recently appeared on Jeopardy, as quoted in a profile in American Theatre Magazine, October 28, 2021
The contextual and research-based lifeblood of any production, the dramaturg's work exists in any number of guises and functions, which include workshop support in new play development; pre-production research preparation; company enrichment; pre- and post-show audience engagement; data collection; and community outreach, amongst many others. Today, traditional modes of dramaturgy expand into and adapt technological innovation, new approaches to text, and fresh foundations for methods of production support, all based on a core value of seeking a deeper understanding of the work at hand.
RYAN ACTING SCHOLARSHIP AUDITION
Irene Ryan Prelim Round | Irene Ryan's Semi-Finalists | Irene Ryan Finalists
Irene Ryan Format 2022:
The final package is 6 minutes and consists of two monologues and a scene.

Preliminary Session will be 90 seconds for one monologue as a virtual submission submitted prior to festival similar to last year.

Virtual submissions will be one camera
Timing of the audition will begin with the first action or word in character following the setup and introduction and will not stop from that point onward.
Semi-Finals Sessions will be a 3 minute scene and the same 90 second monologue from the prelims, 4 minutes 30 seconds total. Participants will present to a panel virtually and will receive workshop time with the respondents.
Final Sessions will be a 6-minute package of two monologues and a scene (adding a monologue to the Semi-final submissions). This will be presented as a virtual submission.
Virtual submissions will be one camera
Timing of the audition will begin with the first action or word in character following the setup and introduction and will not stop from that point onward.
All musical elements will be moved to MTI. Singing will no longer be a part of the Irene Ryan audition
The nomination process will be continued, but there will also be space for self-nominations.
Participants may be partners for other participants with the option to utilize the same scene in both audition packages.
MUSICAL THEATRE INITIATIVE– MTI
MTI Preliminary Round | MTI Finalists
2022 MTI Important Dates and Deadlines:
Rules and Criteria:
The Musical Theatre Scholarship Auditions (MTI) are open for application. A nomination is not required for participation.

You will have until January 14

th

, 2022 to register and pay for everything AND upload your audition video.

No late submissions will be considered.

MTI will be entirely virtual this year. As a participating student, you will need to record one Musical Theatre song selection not to exceed 3 minutes (timing begins in the first acting moment).

VIDEO FORMATTING – Your video audition must be between 3-4 minutes in length with a slate and your song in a single unedited shot. Please begin your video submission with a slate (Name, title of piece, show, composer).
FILMING TIPS
Recorded accompaniment encouraged but karaoke track accompaniment is also acceptable.

File must be submitted as an Mp4 and labeled with MTSA & the performer's name.

Neutral Background encouraged.

We encourage neutral clothing/solid colors.

Film in Landscape Orientation – from waist to just above the top of your head (when thinking about movement, bear in mind the camera and keep things simple and clear).

Stationary Camera (Smart Phones preferred).

Please use Native Microphone (from recording device – not an added external mic).

Natural Lighting encouraged.

Speaker playing accompaniment shouldn't be closer to the camera than the performer.

Playback hack: place the phone you are using for playback in a coffee mug (it will amplify the sound).

Place your focal point (or Other) just to the edge of your camera. (So you're not looking directly into the camera but very close).

Please film in one take — do not splice together several takes.
AFTER YOU SUBMIT/FINAL ROUND
From these initial submissions, 16 students will be selected for the finals. Each of the finalists must provide us with the title/show of song they'll use for the final round.

Each student finalist will engage in a 20-minute coaching session/call back with the 3 finalist selectors. These sessions will take place on February 16-17, 2022. Times TBD.

Finalists will use recorded accompaniment in their coaching sessions.

We will announce the 16 finalists before the Festival on February 4

th

, 2022.

Students competing in preliminary rounds will receive written feedback – (unless a student has other learning needs where a live or prerecorded response will be arranged for them).

We will release the 16 finalist's videos for public viewing on the first day of the festival.

Winners will be announced at the closing ceremony.
January 14th:
Register and pay for everything AND complete step 2 which includes uploading your audition video.

No late submissions will be considered.
February 4th:
Max 16 finalists will be announced, and your final round callback session will be scheduled. Our main form of communication will be through email so check them regularly.
February 16th:
Finalist Rounds will take place.
February 17th:
Finalist Rounds will take place.
February 18th:
A public showing of the 16 finalist video auditions will be shared with the region for a limited time viewing. Times TBD.
February 19th:
If you have additional questions contact the Musical Theatre Initiative Coordinators, Stefan Espinosa stefanespinosa@isu.edu or Alicia Bickley ABickley@yvcc.edu
RYAN ACTING SCHOLARSHIP and MUSICAL THEATRE INITIATIVE – Finalists
Other Popular Events
Many regional activities happen during the festival.
Details of how to register for individual events will be provided below as details are available.

How do I register for Next Step?
PERFORMERS:
You will record and submit a 2-minute max audition video which will include a slate. What you do with these 2 minutes is up to you. You may perform a monologue, a song, 2 contrasting monologues, a monologue and a song, the choice is yours. Pick material that shows off your personality and talents.
DESIGN/TECH/MANAGEMENT (DTM):
Students should prepare a video presentation of your portfolio and/or resume. Your video should be no longer than 5 minutes. Remember, you are showcasing yourself as well as your theatre interests and skills.
Once you submit your video there is nothing more that you will need to do unless you are informed you are selected for an additional interview. You will know if you are selected for an additional interview by the first day of the festival.
Additional interviews are at the discretion of the participating Next Step School and/or Company. Be sure to be checking your email so you know what you will need to do if selected for an additional interview.
Here are the links to the Next Step Forms on Submittable
Next Step DTM Interview Link
Next Step Performance: Transfer to 4 Year Link
Next Step Performance: Graduate School and Internship Link
Next Step Performance: Summer and Year Round Work Link
If you are interested in both educational opportunities AND work opportunities please fill out the appropriate form for your educational level AND the Summer/Year Round Work Form.
S.A.B.R.E – Student Advisory Board for Region 7
This section has not been updated for Festival 54 – 2022
Scholarly Paper Competition
The Kennedy Center American College Theatre Festival, Region VII seeks to support, encourage, and reward excellence in scholarship in theatre. KCACTF VII invites all college and university students to submit their research manuscripts to the Scholarly Paper Competition. The papers may be written on any theatre arts topic–historical, theoretical or artistic. Students do not need to attend the conference in order to enter.
Manuscripts entered at the graduate student level should not exceed 20 double-spaced, single-sided pages excluding endnotes and references.
Manuscripts entered at the undergraduate student level should not exceed 12 double-spaced, single-sided pages excluding endnotes and references.
Due Date January 15th. All submissions must include the following:
Your Name
School affiliation
Undergraduate or graduate student status
Document attachment as a PDF file
Submit Through this Link
This section has not been updated for Festival 54 – 2022
This section has not been updated for Festival 54 – 2022
This section has not been updated for Festival 54 – 2022