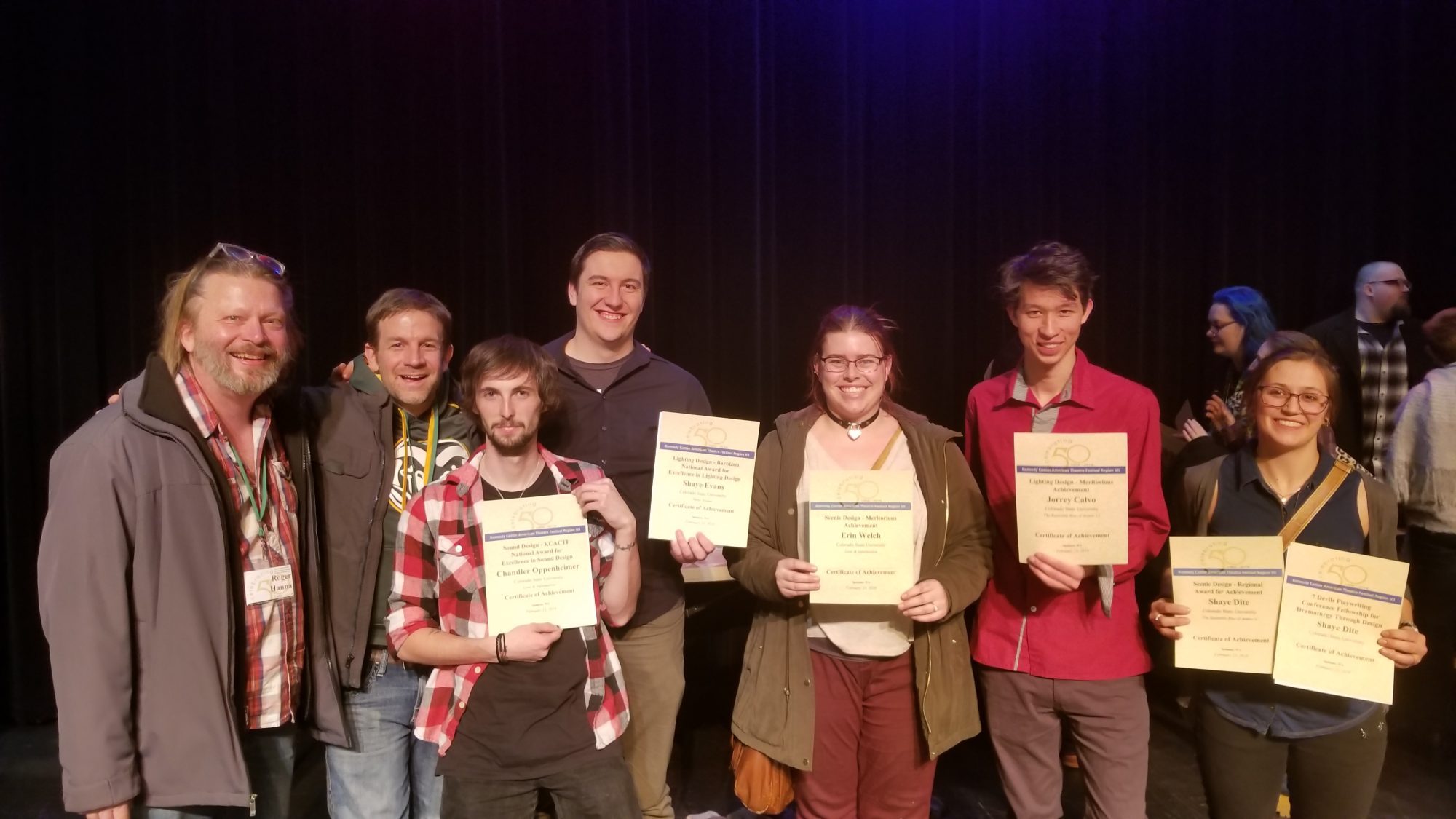 National Playwriting Program
Click here for information and resources for 2023 submissions: https://sites.google.com/view/kcactfr7npp/home.
Goals and Focus
NPP is dedicated to supporting student playwrights in the development of their original work for the stage, with dramaturgical and performance opportunities that emphasize respect for the written word and for the playwright's contribution to the theatrical process.
The National Playwriting Program's Mandate is:
To offer progressive mentorship of student playwrights that honors the integrity of individual voice, and is aimed at nurturing students into professional playwrights.
To strive to create links with individual artists and institutions in the professional sphere, and to provide opportunities for the production of student work.
To advocate for theatrical text and to preserve the integrity of the playwright's intent within all stages of the collaborative process.
To engage and support faculty members who are developing new work in their theatre programs.
New Play Program Submissions
KCACTF Region 7 New Play Program will be accepting submissions for 10 Minute and One-Act plays until Wednesday, November 1, 2023! (Also, any full-length scripts wanting consideration for the NAPAT Award.) This is a hard deadline and cannot be extended. 
Need more information? We've put together a website to help explain the submission process, where to do it, and some resources for playwrights as well.  https://sites.google.com/view/kcactfr7npp/home
We will update this site with many more resources over the next couple days so check in often and please don't hesitate to contact us if you have any questions. Happy Writing!
Carlos-Manuel Chavarria (Chair) & Kamarie Chapman (Vice Chair)
The New Play Program Awards will be presented on the closing night of the Regional Conference.