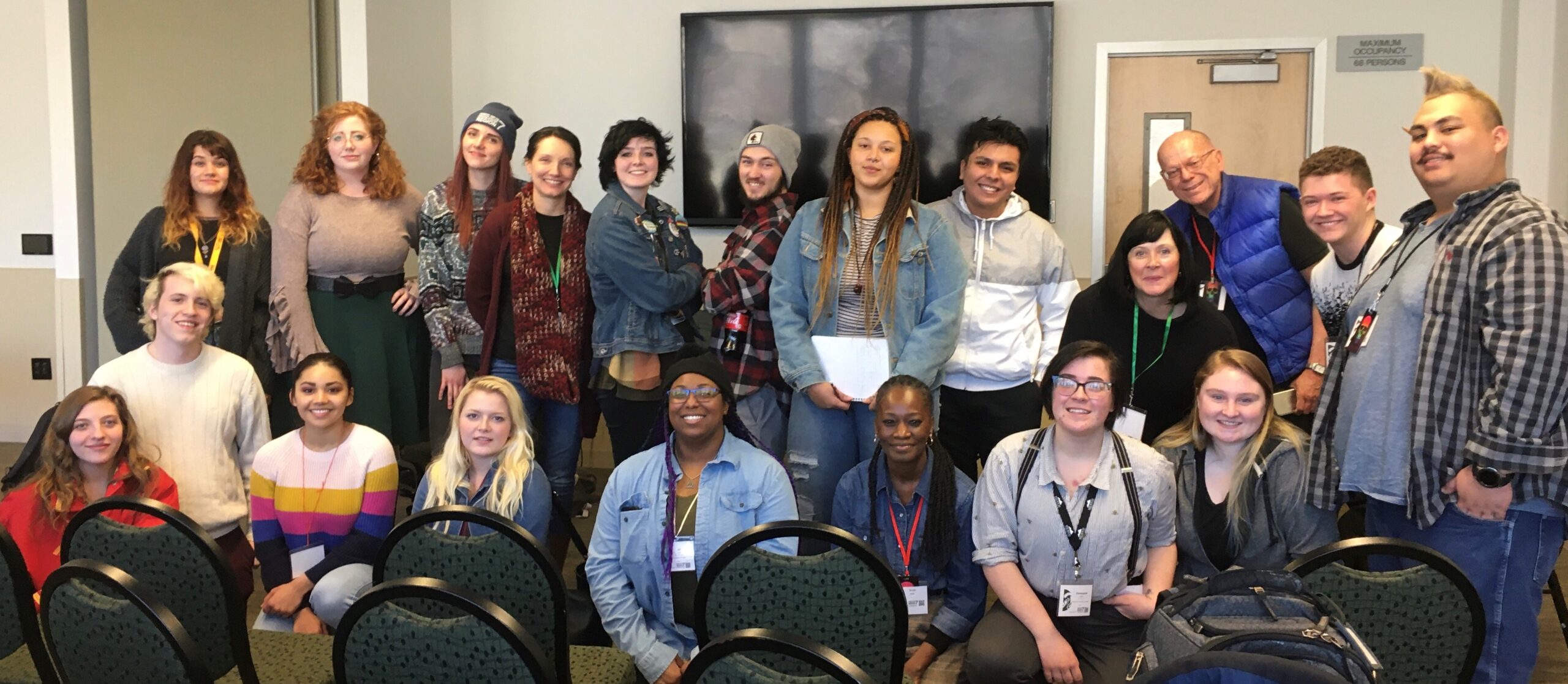 ASPIRE Leadership Fellows
The KCACTF/LORT ASPIRE Leadership Fellows Program is designed to cultivate a new generation of artistic and administrative leaders for the American Theatre with a focus of engaging Black, Indigenous, and People of Color (BIPOC) and members of other groups that are consistently underrepresented in the field. This diverse national cohort of fellows assembled from all of KCACTF's eight regions will engage in topics concerning equity, diversity, inclusion, and anti-racism as well as leadership skills building, investigation of institutional challenges, and professional networking opportunities.
One student from each of KCACTF's eight regions will be chosen to participate in a week-long fellowship that occurs as part of the annual national convening of the American College Theater Festival at the Kennedy Center in Washington, D.C. The curriculum is designed and led by professionals from LORT institutions in partnership with staff from the Kennedy Center and the American College Theater Festival Regional Chairs.
Applicants for the ASPIRE Leadership Fellows Program are evaluated based on potential and interest to:
• Create and articulate an artistic or administrative vision.
• Lead and inspire others.
• Collaborate with all members of a team.
• Engage within the community at large.
• Think outside the box and innovate.
• Articulate the theatre's role and relevance in global diversity and current events.
Click here for Kennedy Center ASPIRE Information
Click here for LORT (League of Resident Theatres) Information